Innovative Fan Coil Solutions
Projects
AIRTHERM INNOVATION
Whether it is sheet metal and cabinetry to suit retrofits and special applications, custom control packages, or special wiring, Airtherm has the solution.
select a project below to learn more
Selected Project
Project Name

Project location

description item (multiple)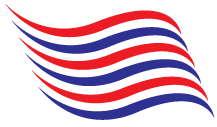 About Us
Who We Are

Airtherm began manufacturing HVAC products in St. Louis in 1931. As the business expanded, manufacturing moved to a much larger facility in Forrest City, Arkansas in 1963.
A division of Mestek, Inc since 2000, Airtherm offers a full line of fan coils, as well as hydronic heating products, all proudly made in the USA.
Why Airtherm

All Airtherm products are engineered with quality in mind. With rigorous testing in the development phase, as well as on the assembly line, Airtherm products are built to perform and built to last.

Airtherm fan coils are AHRI Certified for ratings you can count on, and UL approved for safety.
Proudly Made in the USA
Airtherm Fan Coils - Manufactured in Forrest City, Arkansas since 1963